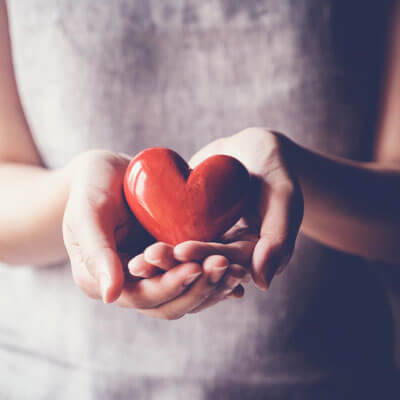 Dr. Christine Garrity Reviews
What Our Markham Patients Say
At Dr. Christine Garrity we love when patients share with us their feedback and comments after chiropractic care. Please read our patient testimonials below to see what other people have achieved through their tailored treatment plans with us.
Share your stories too! Click here to send us your feedback so that we can help to spread the word about the benefits of natural Dr. Christine Garrity care.
For more information, or to schedule an appointment contact us today.
Caring Chiropractor
My Family and I have been treated by Dr Garrity for over 25 years. She is an extremely caring Chiropractor, who treats your conditions and/ or injuries with a great deal of expertise and knowledge. Injuries are treated until they heal and then you are discharged. Other Chiropractors have sometimes wanted repeat visits, even after a problem has been solved, but Dr Garrity treats you until you recover, with no pressure to return, unless you need to be treated again.
This has worked extremely well with my Son and Husband, who are both in construction and often have back and wrist issues. With her ultrasound, laser machines and her clever use of acupuncture I hope to stay active well into my golden years.
As an adjunct, Dr Garrity treated my younger son as a baby, and has looked after my Mother and Aunt, who are well into their 80's.
Very highly recommended by all of us…Thank you Dr Garrity!
– Susan
Brings Comfort to Life
I'm happy to say that Dr. Christine Garrity has been my chiropractor for over 17 years.  I enjoy going to see her at her clinic which has become something of a haven for me and other members of my family throughout the years whenever we've suffered a number of complaints ranging from migraines to recovering sports injuries to acute and chronic back and hip issues. The treatments we've received from Dr. Garrity have included chiropractic adjustment, laser, massage, acupuncture and others.  They have all helped us as we healed and returned to normal levels of wellbeing again.   It's a comfort in my life knowing she is there when we need her.  Thank you so much Dr. Garrity!
– B.F.
Friendly and Warm
Christine has been my chiropractor for more than 12 years.  She's friendly, warm and cares for her patients as if they were her family.  Her practice is conveniently located in her home so she can see you outside of conventional hours that most chiropractors keep.  A huge bonus should you require immediate attention even at 10 pm at night!
An accomplished professional and an individual of integrity with 25 years' experience – she  spends the time to assess and evaluate the situation and is up to date on the latest medical technology.   She provides the highest level of  health care prevention and I highly recommend her.
– Rose Z.
Precise Evaluation
I first met Dr. Garrity 28 years ago on her first day of work as an associate at a local clinic, just after she had graduated from chiropractic college. I was immediately impressed by her precise evaluation of my condition. I had never before experienced such a careful and detailed examination. It is no surprise, then, that when she opened her own clinic, I was her first patient, and have continued to receive treatment from her over the years. Even my orthopaedic surgeon commented on how impressed he was with the treatment that I received from Dr. Garrity following my hip and knee replacement surgeries.
Both of my daughters have been treated by Dr. Garrity for years, and more recently, my husband was treated by her over a number of months. I have also referred some of my friends to her for treatment and will continue to do so. Dr. Garrity has a wonderful personality and is a caring, compassionate doctor.
– Carol T.
Passionate and Knowledgeable
I have had the privilege of knowing Dr. Christine Garrity for over 7 years.  She is passionate and knowledgeable about supporting athletes to ensure peak performance.  I first met Dr. Garrity in her capacity as a team Sponsor and Athletic Team Trainer for my daughter's provincial Ringette team.  She motivated our team to reach farther than they thought possible and implemented a team training routine that was engaging and challenging.  Safety was always her number one focus and she ensured that players were safe both on and off the ice.  I have also seen Dr. Garrity in her private practice and would recommend her professional and target approach to anyone.
Our community is fortunate to have a caring professional that is dedicated to supporting local teams by volunteering her talents and time. Thank you Dr. Garrity!
– C.C.
Highly Recommend
I love going to Christine! She is very knowledgeable and super friendly. I have had herniated disc for over 6 years as well as work-related musculoskeletal disorders. I was told I needed a surgery but I was too afraid and wanted to try chiro. At that time, I was not able to walk much without a cane but after going to her for about 3-4 visits, I was able to walk without the cane! When replapse happens, I just book back with her and she rescues me – she teaches how to work effectively considering your job and targets sore areas.
I recommend Christine to all my friends and family. Every time I visit her, it feels like meeting your best friend… we talk, we laugh and have fun. My friends were nervous when meeting a chiropractor for the first time but after the first visit, they all fall in love with how they feel. She works really early in the morning to really late at night. I finish work around 8:30 p.m. on Monday nights and she still takes me in for a 9 p.m. appointment! When I visit her after work, it actually feels heavenly. I highly recommend going to her for all your chiropractic needs!
– YH L.
Caring and Available
Everyone should know that Christine is the best. I met her when she was in chiropractic college and followed her to Markham when she set up her practice. She is the key to my healthcare because of her caring and expertise. Always professional, knowledgeable, and available, Christine has been there for all of my highs and lows which include: chronic migraines, neck pain, exercise injuries, four pregnancies, and back pain. Christine knows her anatomy. She successfully treated my father, a marathon runner who lived over an hour away, for foot injuries that no other medical expert could ease and he is still running in his eighties. All four of my children were in her capable hands for well-baby adjustments right after birth and continue to rely on her today. She is there for all of us!
– J.
No Pressure, But Highly Recommend
I first met Christine over 25 years ago after I suffered a back injury at work. She was working in a clinic that I was referred to by my family doctor after initial treatments were unsuccessful. It had been 10 months and 10 doctors that I had seen with no clear diagnosis or improvement in my condition.
After three weeks of treatment suggested by the doctor she was working with it was clear that the treatment was not working, I asked Christine what she thought I needed. She said she couldn't believe that none of the doctors I had seen hadn't sent me for tests, x-rays, CAT scan. She suggested I go for an x-ray and CAT scan. When the results came back it was clear what the injury was and Christine then suggested a plan for therapy that she thought would help.
Christine was honest with me and said that I would get worse before I got better, I'm glad she said that because things did get worse and if I didn't know that I may have stopped the treatments and that would have been a mistake. The previous 10 – 11 months were a nightmare for me as I couldn't sleep more than two hours without waking up in agony and having to get up and stretch for 30 minutes so I could get back to sleep.
The treatments for my injury ended up taking longer than expected but I was able to get back to a normal lifestyle that I did not have since the injury. I had two very young children that I could now pick up again, I got back to a normal work schedule (not light duties) and I was able to play sports again which was and is a huge part of my life. I tell people that she saved my life which is how I feel because I don't know where I'd be if I didn't meet her.
It's been over 25 years that I have been seeing Christine and there's never been any pressure to go unless I need to, I live 45 minutes away from her office but I continue to go to Christine because she's the best. I would recommend Christine to anyone who wants someone they can trust and cares about the well being of her clients.
– Frank C.
Felt Better After 1 Visit
About 1.5 years ago I was experiencing a pain in my lower back that move to my neck and shoulders and then back down to my lower back. I had never been to a chiropractor before but after 2 months of pain my wife suggested I see Dr. Garrity. After 1 visit it felt significantly better and after the second visit all pain was gone. I was very impressed that 2 visits could alleviate the pain and would highly recommend Dr. Garrity.
– Steve T.
No Longer Have To Limit Activities!
I have had chronic back issues for almost 40 years which at times limited my ability to enjoy so many activities. I have been to many doctor's and physiotherapy but the problems had always reemerged. Recently, I found Dr. Garrity and over the past year with bi-weekly appointments have found that I am no longer required to limit my activities because of back pain. She has a wholistic approach that includes correction, massage and light therapy. It's been effective and I would recommend her.
– Susan M.

Dr. Christine Garrity Reviews | (905) 471-2225